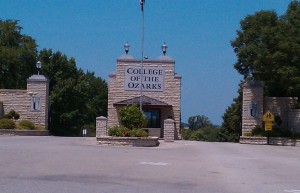 Founded: As the School of the Ozarks in 1906. The Junior College started in 1956. Four-year program started in 1965. Renamed to College of the Ozarks in 1990.
Size and Location: 1,000-acre campus overlooking Lake Taneycomo at Point Lookout, Missouri, 40 miles south of Springfield, near Branson and Hollister, Missouri.
Special Recognition:
*U.S. News & World Report, "Best College" yearly since 1989;
*Templeton Honor Roll, "Character Building College;
*Money Magazine's "Best Buy College Guide;"
*Barron's "300 Best Buys in Higher Education;"
*Princeton Review, "The Best 331 Colleges;"
and many more.