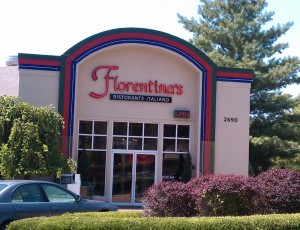 Florentina's Italian Restaurant
Great outside seating. Killer fire oven made pizza's. They are made in about 5 minutes. The pizza's are excellent gourmet food served fast to your table and taste fresh. The meals are huge.  I would consider trading a ontray if I were you. High quality food, large portons at a great price.  Nice outside seating, but could use higher quality table and chairs.
Located on Green Mtn Drive.